About eEditorial Discovery
The eEditorial Discovery (eED) system is a multi-client system that is designed to create and manage multiple publisher accounts. It acts as a full start-to-finish publishing system with all resources "under one roof". Easy user management ensures that various roles and permissions can be granted with ease, creating user accounts for editors, authors, reviewers, and proofreaders. Customization allows publishers to customize workflows if the standard workflow and forms aren't conducive to them.
Problem
Academic publishers for many years managed publication workflows by primitive means – they would track and process materials through the use of spreadsheets, FTP servers (and later Dropbox), file folders, databases, and camera-ready word documents, leading to information and files being stored in a multitude of places without a single access point. There was an undeniable need for an all-encompassing system to manage all aspects of the publication process and all accompanying project files.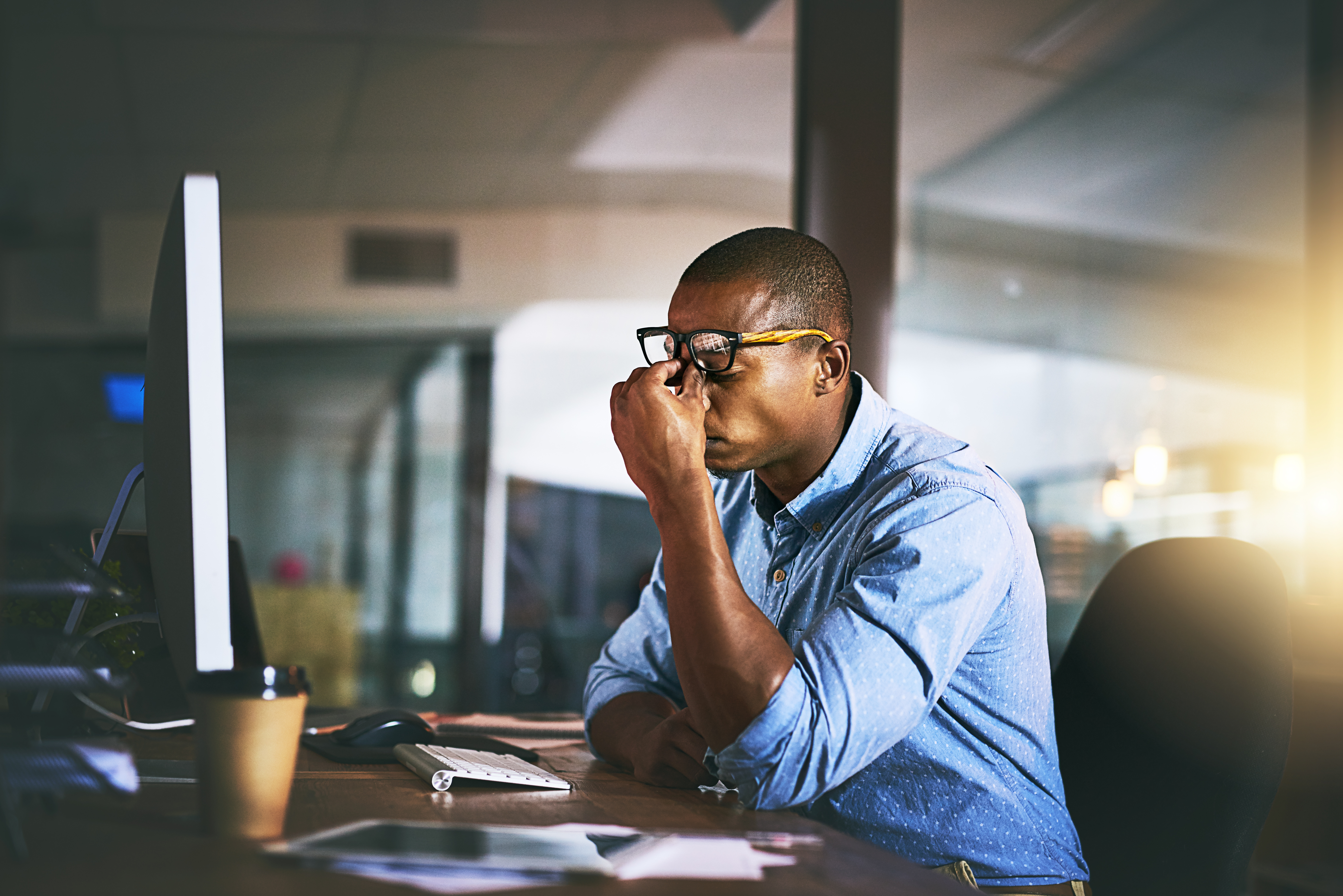 Solution
What publishers need is an all-in-one publishing system with a simple user-friendly interface that offers all critical workflow modules required for publishing under one roof - beginning with the conceptualization of projects, through the project management/development stages, to the end result, a complete polished high-quality publication product. eEditorial Discovery offers much more flexibility and customization than the majority of competing editorial management systems out there.

Evolution of eEditorial Discovery
eEditorial Discovery has been a work in progress for years and has changed over time to meet the ever-evolving publishing industry while adhering to a sincere sensitivity to user needs that address both shortcomings and industry changes as well as opportunities for innovation.
Learn More
2009
2011
2013
2015
2017
2019
2021
Formal expansion of technology resources and IGI Global's IT Team to support system development
System conceptualization began (initially journal-focused)
Phase 1 Development: Submission management and processing
Phase 2 Development: Peer review process
Testing and soft launch of unbranded system
Formal branding and launch of eEditorial Discovery
Dedicated landing pages were created for easy navigation
Detailed online user guides were created to support user experience
Integration of book development workflows (development and testing)
Integration of flag indicators for submission guideline adherence
Enhancements to peer review experience (reviewer applications and review availability to authors)
Improved content organization capabilities (article and chapter numbering, assignments, and front matter uploading)
Improved author information capture (bios, document signing, etc.)
eEditorial Discovery software sold to MKP Technologies
Integration of more publication type and workflow flexibility
Integration of more user and role options
Introduction of more administrative and custom reporting capabilities
Acquisitions module conceptualization, development, testing, and launch

Book and journal proposal submission
Book and journal proposal review and analysis
Book and journal proposal management and tracking
Communication interface for sending decisions to prospective authors and editors
Proofing module conceptualization, development, testing, and launch

Cloud-based proofing
Multi-user ability to add annotations simultaneously in real-time
Easier annotation tracking and resolution

PUB (Production Utility Belt) Application integration
Contracting module conceptualization, development, testing, and launch

Contract creation and customization
Contract addendum creation and sending
Contract sending and signing
Contract tracking
Sending
Improved user interface and navigation features
More visible guidelines and instructions for users
Integration of reviewer dashboards and reviewer performance tracking
Marketing segment introduced within the system aiding in key promotional activities
Metadata and e-content distribution functionality was introduced
Began working with international developers and system migration began
Multi-client system conceptualization and development
Integration of custom workflow and multi-tenant capabilities
Introduction of an impersonation feature and better user role management
Significant expansion of various functions
Comprehensive integration of eight fully developed modules that support the critical stages of the publishing business: 1) Administrative, 2) Acquisitions, 3) Contracting, 4) Development, 5) Copy Editing, 6) Production, 7) Metadata & Content Distribution, 8) Marketing & Promotions. Full descriptions for these modules will be provided further below in this prospectus.
eEditorial Discovery System Modules
Each of the eight modules below facilitate critical functions of the publishing process and can be operated separately or combined for a robust start-to-finish publishing workflow for a variety of publication types. Within each of the modules are a variety of applications that fuel the modules in executing the various functions of publishing while also supporting optimal user experience.
Learn More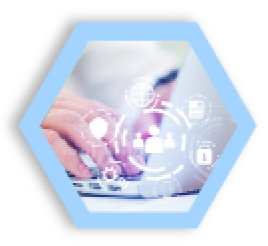 Administrative Management
Acquisitions Management
Contracting Management
Development Management
Copy Editing & Editorial Service Management
Production Management
Metadata & Content Delivery Management
Marketing & Promotions Management
Administrative Management Module
Setup, Management, & Reporting
Setup and Manage accounts
Run custom reports
Dashboards with filtering
Assign roles and access points
Manage billing
Impersonation
Notifications and task lists
Storefront for trials and purchases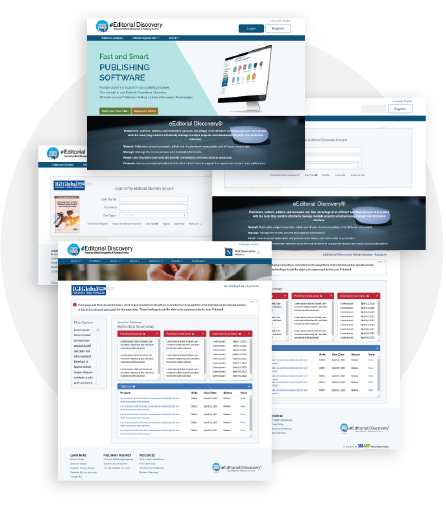 Acquisitions Management
Proposal Submission, Tracking, Review & Decisions
Proposal submission
Proposal assessment
Send reminders, notifications, and decisions
Proposal monitoring and management
Dashboards and reporting
Send information for contracting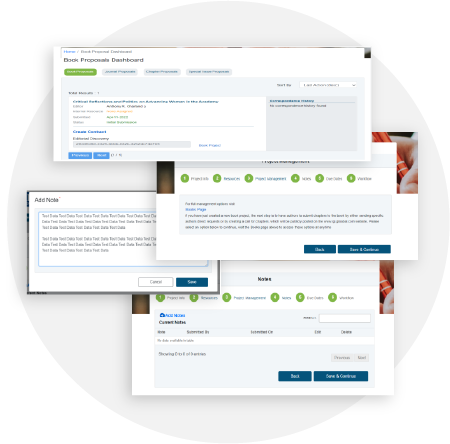 Contracting Management
Contract/Agreement Issuance (Including Addendums), Tracking & Communications
Create and manage contract, permission, and agreement templates
Generate contracts and addendums
Customize contracts
Dispatch contracts
Users can sign documents
Multiple users can manage, and sign agreements
Contracts carry with project record
History of contract versions
Integrate proprietary legal teams
Send reminders and notifications
Dashboards and reporting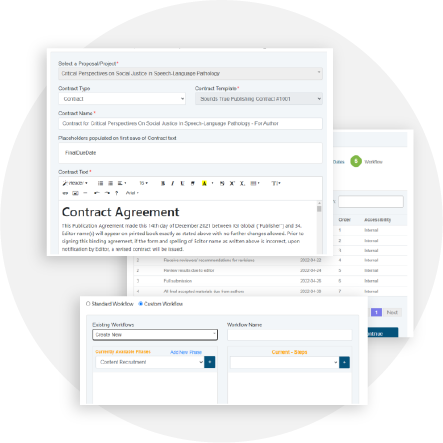 Development Management
Content Submission, Tracking, Management, Peer Review, Review Board Management, Content Checks
View project dashboards
Project management
Submit and organize content
Assign reviewers
Conduct peer review
Submit evaluations
Make decisions
Send communications to stakeholders
Upload final materials
Run status reports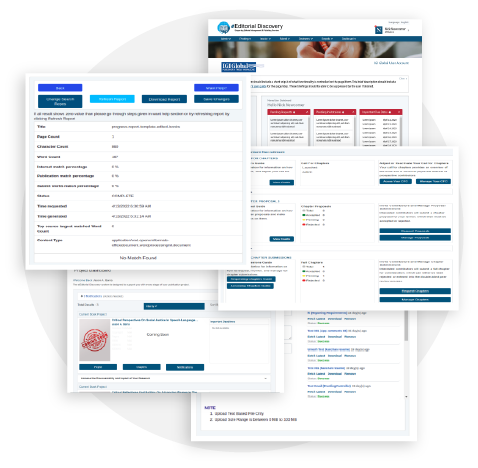 Copy Editing & Editorial Service Management
API Integration with Editorial Service Providers
Integrate with third-parties
Send and receive documents for servicing
Communicate with third-parties
Upload final documents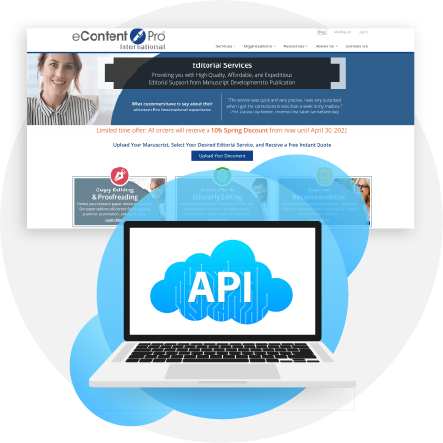 Production Management
Cloud-Based Proofing & Annotation & API Integration with Production Software
Collaborative proofing
Annotation features
Publisher can accept or reject annotations
Deadline countdown
Easy API Integration for Typesetting & XML/NLM, PDFs, and ePub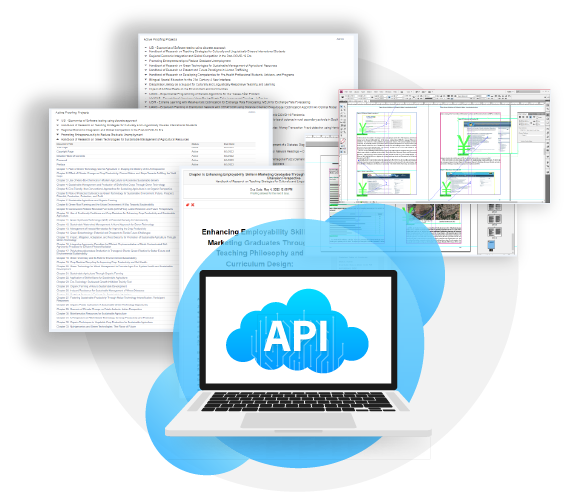 Metadata & Content Delivery Management
Set Up Various Data Feeds & eContent Feeds
Build and manage metadata
Setup and manage custom data feeds
Data auditing
e-Content delivery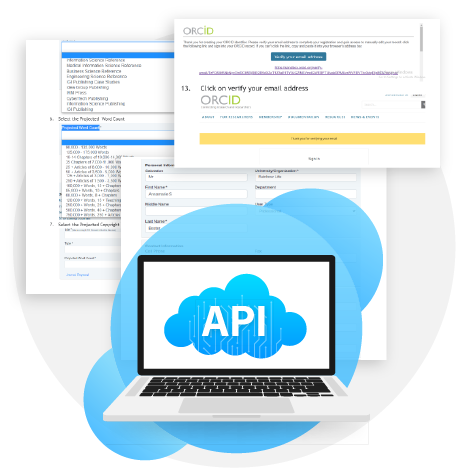 Marketing Management
Promotional Materials, Support & Content Access
Communicate with stakeholders
Store and share promotional materials
Track progress
API integrations with third-parties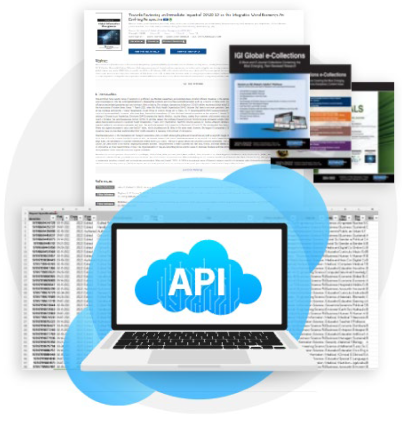 IGI Global has been able to achieve greater efficiency in every area it hoped to upon the adoption of the eEditorial Discovery system. This includes an increase in productivity with all project management aspects existing within eEditorial Discovery without sacrificing quality through the closely monitored peer review processes.
Learn More

Increased Productivity
Streamline Multiple Projects at One Time, Including Traditional and Open Access Publication Projects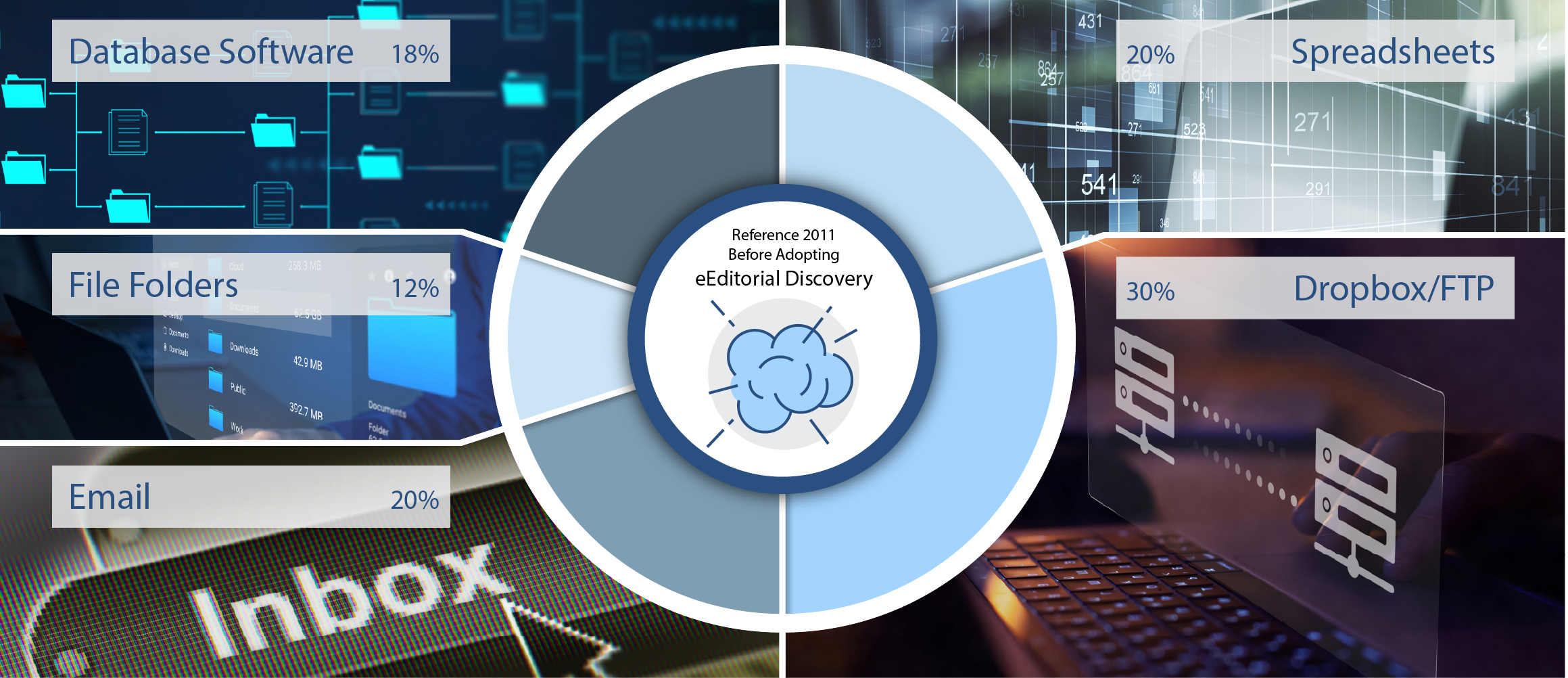 Improved Quality
Robust and Closely Monitored Peer Review, Process Tracking, Plagiarism Checks, Content Submission Checks, and Contract Facilitation
Quality Control Initiatives Have Been Further Enhanced Through:
Peer Review: Monitoring, Collecting, and Storing Peer Reviews
Proofing Facilitation: Authors and Editors Review Proof Prior to Publication
Monitoring: Styling, Formatting, and Plagiarism Checks
Contracting and Liability: Author's Warranty and Transfer of Copyright Processing
ORCID Integration: Authors and Reviewers Can Have Their Work Linked to Their IDs and Have it Verified.
iThenticate Integration: Plagiarism Detection.

Increased Output
Volume of Content Being Managed and Published Has Substantially Increased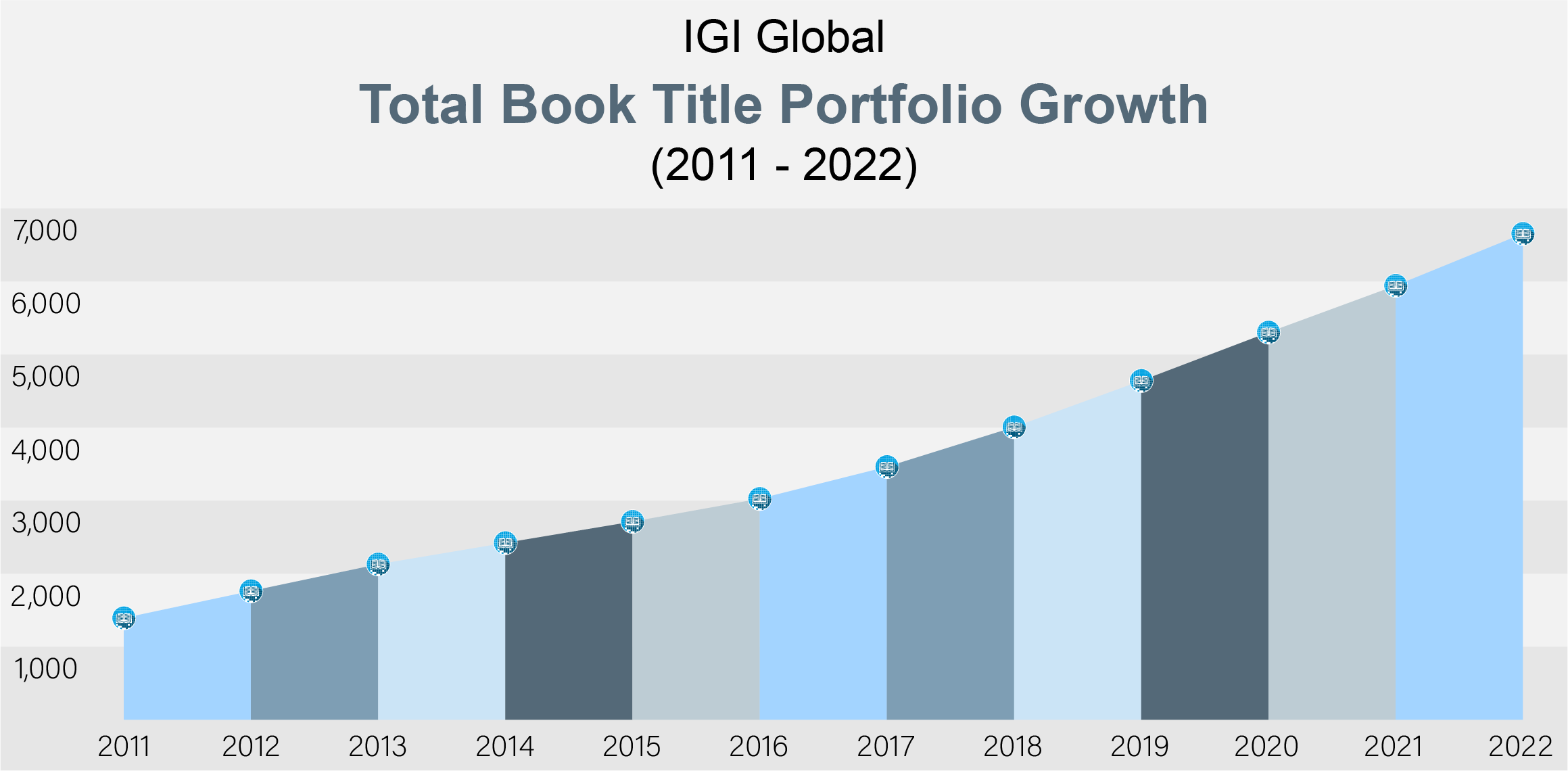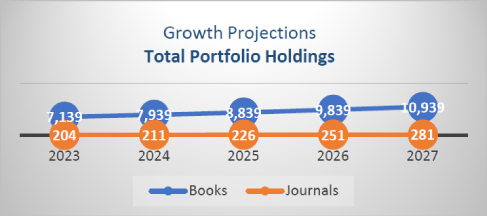 More Powerful Communications and Marketing
Improved Ability to Communicate With and Engage Stakeholders in More Creative and Effective Ways
The eEditorial Discovery system doesn't just simply offer editorial management tools, it also provides a competent workflow solution for compiling, storing, and sharing publication metadata for pre-publication and release date distribution. The system also acts as a central hub for recruiting, organizing, and utilizing each publication's contributor contact information. These critical functions are essential for a publication's success within the data-driven ecosystem.

Leaner Operations
Produce More With Less Staffing


Expansion Opportunites
Less Time spent on Operational Hang-Ups, More Opportunity for Business Expansion
With less time spent on operational hang-ups, there is greater opportunity for business expansion and revenue growth, which has included moves to more aggressively enter the open access movement and expand the publishing house's network of stakeholders. Instead of stressing about moving content and meeting obligations to release a certain volume of content and on schedule, the publisher is able to take what would traditionally be a strong operational focus and put the energy toward greater strategic planning and direction. IGI Global has been able to migrate from publishing content only available behind a paywall to meeting all of the requirements for open access publication – including ethicality and timely processing, which has allowed the publishing house to completely transform its business model. The system has also allowed IGI Global to significantly expand its network of stakeholders and engagement opportunities.

Increased Speed
Faster Processing of Materials in One Central Hub
Average Publication Turnaround Times (For Standard Edited Book Monographs):
2011 to 2013 = 12 to 14 Months
2014 to 2016 = 10 to 11 Months
2017 to 2020 = 7 to 9 Months
2021 to Present = 6 to 8 Months
Now, publication periods can even be pared down to less than 6 months.
Average Publication Turnaround Times (For Journal Content):
2011 to 2013 = 9 to 10 Months
2014 to 2016 = 7 to 8 Months
2017 to 2020 = 5 to 6 Months
2021 to Present = Launched Continuous Publication Frequency (Following the completion of the peer review process, once papers are accepted, they move through to the production environment immediately for swift publication)
More than just a submission system, eEditorial Discovery is an all-in-one comprehensive publishing solution.